MOUNT AIRY MEDICAL SOFTBALL aka PA6 SHOTS


ABC News: Sports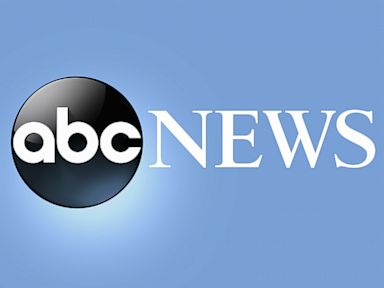 Bill Peters resigns as coach of Carolina Hurricanes
Carolina Hurricanes head coach Bill Peters has resigned, the team announced Friday. Peters, 51, went 137-138-53 in his four seasons with the Hurricanes, who?missed the Stanley Cup playoffs for the ninth consecutive season -- the longest drought in the NHL. "I have a lot of respect for Bill as a person and coach," owner Tom Dundon said in a statement. "We thank him for his time with the Hurricanes and wish him success in whatever comes next." The Hurricanes also are without a general manager after Dundon, who took control of the Hurricanes in January after buying a majority stake in the franchise from longtime owner Peter Karmanos Jr., reassigned Ron Francis to a new role as president of hockey operations in March. "I want to thank Tom Dundon, Peter Karmanos and Ron Francis for the trust they put in me to lead the team," Peters said in a statement. "I feel the incoming general manager should have the ability to hire his own head coach." ...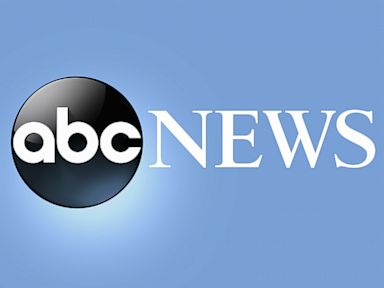 Stephen Curry to begin practicing, will be re-evaluated next week
SAN ANTONIO --? Golden State Warriors guard Stephen Curry is making progress from a Grade 2 left MCL sprain and will begin participating in portions of practices starting on Saturday. He will be re-evaluated in one week. Curry, who has traveled with the team on the last two road trips, underwent his second re-evaluation on Friday and it indicated he's ready to increase his on-court rehabilitation. The intensity level will gradually grow for?the two-time MVP. Golden State has a 3-0 lead in its first-round playoff series against the San Antonio Spurs. Curry is expected to return to action during the second round. Warriors officials are taking a precautionary approach. They will hold Curry out as long as possible to ensure that he's closer to 100 percent upon re-entering the lineup, sources say. The key to the Warriors reaching the NBA Finals for the fourth consecutive year is a healthy Curry, who has missed the team's last 13 games. Golden...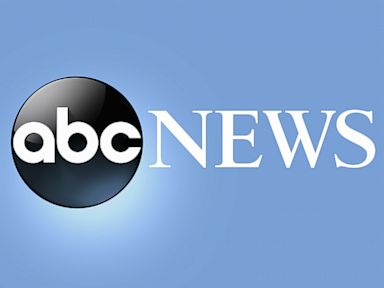 Colts: Trading draft picks proves assurance in Andrew Luck's future
INDIANAPOLIS -- The Indianapolis Colts would not have traded down in next week's NFL draft if they had any concerns about the health of quarterback Andrew Luck. "We traded the third pick in the draft to move back to 6," Colts general manager Chris Ballard said Friday. "I think that said we're pretty confident in where he's at." Luck's status for the 2018 season is unknown. The quarterback has not thrown a football since October 2017, and the Colts continue to take a methodical approach in his rehabilitation to get to that point. Luck has been doing exercises that Ballard has said are "conducive" to the same thing as throwing a football. Last month, the Colts traded the No. 3 pick to the New York Jets for the No. 6 pick, two second-round picks (No. 37 and 49) in this year's draft and an additional second-round pick in next year's draft. If there were concerns about his health, they could have stood pat with the third pick and selected one of the...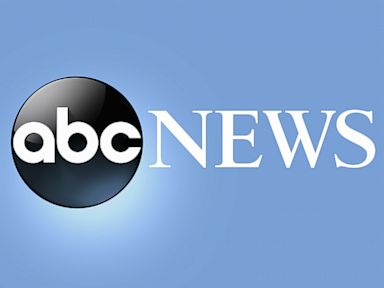 Texans 'optimistic' about long-term deal with Jadeveon Clowney
HOUSTON -- Texans general manager Brian Gaine said he is optimistic the team will sign Pro Bowl defensive end Jadeveon Clowney to a long-term contract before the season. "I won't discuss our negotiations publicly, but I'm optimistic that something can be done," Gaine said Friday at his pre-draft news conference. Clowney is scheduled to play on his fifth-year option in 2018, when he will get a significant raise because he was the No. 1 overall pick in 2014. Clowney made $7 million in 2017, and in 2018 he is scheduled to make more than $12 million. "[I like his] height, weight, [and] speed," Gaine said. "The production, the performance, the pass-rush ability. The guy's a disruptive player. He plays the run well. So we're doing our best to fortify our nucleus of players, and we'd like him to be a part of it." Clowney dealt with injuries during his first two NFL seasons; he played in his first 16-game season in 2017. Although Clowney's 15.5 sacks are...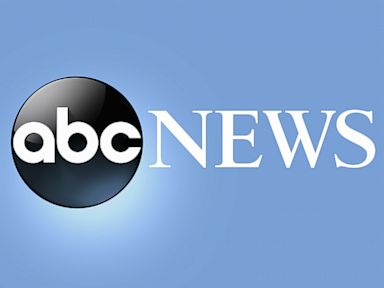 Curry cleared to take part in modified practice for Warriors
Golden State Warriors guard Stephen Curry has been cleared to take part in modified practices but will be out at least one more week with a left knee injury


NBA.com: News
NBA.com delivers the latest news, video, and scores from around the NBA league.

With Cleveland Cavaliers playing first road playoff game, LeBron James makes ...
* Tonight on ESPN: Pacers vs. Cavs (7 ET)
Warriors' Stephen Curry progressing, will begin modified practices Saturday
Warriors guard Stephen Curry, who suffered a Grade 2 left MCL sprain on March 23 and has missed the team's last 13 games, was examined earlier Friday by the team's medical staff. The examination indicated that Stephen continues to make consistent functional progress since the injury and, as a result, he will begin to participate in modified team practices tomorrow and the intensity of his on-court rehabilitation will continue to increase.
Tyronn Lue says Kevin Love OK to play in Game 3 vs. Indiana Pacers
* Tonight on ESPN: Pacers vs. Cavs (7 ET)


[CaRP] This appears to be an HTML webpage, not a feed.

TENNIS.com - Headlines
Headlines from TENNIS.com

Wawrinka: "I deserve that Grand Slam"

Stanislas Wawrinka, who won his first Grand Slam title at the Australian Open, says he deserved the crown after his final-round win over Rafael Nadal, who was contending with a back injury. The Swiss will move up to a career-high No. 3 ranking when they are released on Monday.
?To win a Slam, to be No. 3, both for me is a big surprise,? he said. ?But I think more to win a Slam.  Because in the ranking you can be No. 3 without winning a Slam. But now it's both happening, so it's a big surprise. It's amazing feeling. I saw Roger [Federer] winning so many Grand Slams in the past, so now it's my turn to win one.  If you look the 10 past years, except [Juan Martin] Del Potro, it's only the top four guys who was winning all the Grand Slams. So, I will need time to realize what I did in these two weeks.  Because at the end, even if Rafa was injury, I think I deserve that Grand Slam because I won against Djokovic, No. 2; I won against Rafa.  I did amazing two weeks, and I was playing my best tennis ever.?
 
Kubot, Lindstedt win Aussie Open doubles title
MELBOURNE, Australia (AP)?Lukasz Kubot and Robert Lindstedt won the Australian Open men's double title in their first Grand Slam as a team with a 6-3, 6-3 win Saturday over Eric Butorac and Raven Klaasen.
Kubot and Lindstedt dominated from the start, fending off the only breakpoint they faced and wrapping up the final in just an hour and five minutes.
Butorac and Klaasen ? who had an upset win over top-ranked Bob and Mike Bryan in the third round ? upped their tempo in the second set to stay in touch, but could only watch as their opponents served out the match. In the first round, they beat local favorite Pat Rafter, who came out of retirement at the age of 41 to play doubles with Lleyton Hewitt.
Nestor, Mladenovic win Australian Open mixed doubles
Melbourne, Australia (AP)?Daniel Nestor of Canada and Kristina Mladenovic of France combined to win the Australian Open mixed doubles title with a 6-3, 6-2 win Sunday over sixth-seeded Sania Mirza of India and Horia Tecau of Romania.
Nestor and Mladenovic, who won the Wimbledon mixed doubles title last year, fended off all five break points they faced and broke the Mirza-Tecau combination four times in the 58-minute match.
''Kiki, she's the best mixed doubles player. She really helps me out on court,'' the 41-year-old Nestor said. ''I actually have to cover less of the court, which is perfect for me, because I'm so old. ''
Nestor has won all four majors in men's doubles. This was his second Australian Open mixed doubles title his victory at Melbourne Park in 2007.
 

fightnews.com
Boxing News, Results, Rankings, Schedule

Smith-Harrison collide May 11 in Vegas

Former super welterweight champion Ishe "Sugar Shay" Smith will battle top 154-pound contender Tony Harrison in a 10-round match that headlines Premier Boxing Champions on Bounce on Friday, May 11?
Read More »
The post Smith-Harrison collide May 11 in Vegas appeared first on fightnews.com.
Weights from Brooklyn
Adrien Broner 144 vs. Jessie Vargas 143.75 (144lb catch weight) * Broner originally weighed 144.2. Then stripped and made weight. Jermall Charlo 160 vs. Hugo Centeno 158.5 (WBC interim middleweight?
Read More »
The post Weights from Brooklyn appeared first on fightnews.com.

[CaRP] XML error: Space required at line 6 - This appears to be an HTML webpage, not a feed.