MOUNT AIRY MEDICAL SOFTBALL aka PA6 SHOTS

[CaRP] php_network_getaddresses: getaddrinfo failed: Name or service not known (0)



ABC News: Sports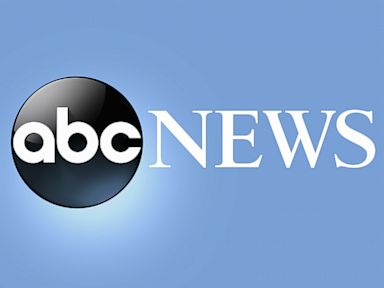 Ex-Dolphins cheerleader alleges religion and gender discrimination
A former Miami Dolphins cheerleader has a filed a complaint against the NFL and the team, alleging she was discriminated against because of her religion and gender. In the complaint with the Florida Commission on Human Relations, Kristan Ann Ware says she was subjected to a hostile work environment. Ware, who ended her three seasons as a cheerleader for Miami in 2017, says in the complaint that she was held to different standards than football players regarding social media, outward expression of faith, and references to Christianity and her religious beliefs. One example, according to the complaint, was in April 2016, when Ware says she posted a picture of her baptism on social media. Ware says she was questioned about it by the team's cheerleading officials, who also asked her about her decision to forgo sex before marriage. The officials asked her to stop discussing her virginity, according to the complaint. "The NFL and all NFL member clubs support fair...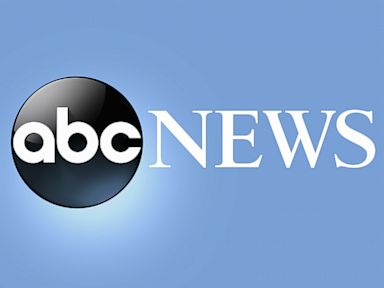 Liverpool advancing to UEFA Champions League final is financial boon to LeBro...
Another one of LeBron James' investments is turning into gold, as Liverpool advanced to the UEFA Champions League final for the first time in 11 years by beating AS Roma on Wednesday by an aggregate score of 7-6. Sources said James received a 2 percent stake in Liverpool in April 2011, when his marketing firm, LRMR, agreed to a joint venture with Fenway Sports Partners. Fenway Sports Partners is owned by Boston Red Sox owner John Henry and chairman Tom Werner, who bought Liverpool for a bargain $477 million in October 2010. The Liverpool owners at the time, Tom Hicks and George Gillett, were looking to get $954 million for the highly levered club. Sources said James' 2 percent piece, which he still retains, was given to him in lieu of roughly $6.5 million. Last June, Forbes said Liverpool was the eighth-most valuable soccer team in the world at a value of $1.49 billion. But the trip to the UEFA Champions League final will...


Rookies Fultz, Tatum having different playoff experiences
Rookies Markelle Fultz, Jayson Tatum having vastly different playoff experiences


High-scoring top lines dominating best defenders in playoffs
High-scoring top lines are dominating against elite defenders in the Stanley Cup playoffs


Ingles' career night leads Jazz over Rockets 116-108
Joe Ingles had a career-high 27 points and the Utah Jazz squandered a huge early lead before using a big fourth quarter to beat the Houston Rockets 116-108 on Wednesday night to tie the Western Conference semifinals at 1-1


[CaRP] php_network_getaddresses: getaddrinfo failed: Name or service not known (0)


NBA.com: News
NBA.com delivers the latest news, video, and scores from around the NBA league.

LeBron passes Jordan for 4th in career scoring
LOS ANGELES -- LeBron James moved past Michael Jordan into fourth place on the NBA's career scoring list Wednesday night.
About Last Night: LaVine lights it up
His team is not destined for the playoffs. His career scoring as a fifth-year player is not nearing the top of any list -- except for Wednesday night's top performers.
Players react to LeBron passing Jordan
Moments after LeBron James moved past Michael Jordan into fourth place on the NBA's career scoring list, Magic Johnson and players around the league began tweeting tributes to The King ...


[CaRP] XML error: Mismatched tag at line 4 - This appears to be an HTML webpage, not a feed.

TENNIS.com - Headlines
Headlines from TENNIS.com

Wawrinka: "I deserve that Grand Slam"

Stanislas Wawrinka, who won his first Grand Slam title at the Australian Open, says he deserved the crown after his final-round win over Rafael Nadal, who was contending with a back injury. The Swiss will move up to a career-high No. 3 ranking when they are released on Monday.
?To win a Slam, to be No. 3, both for me is a big surprise,? he said. ?But I think more to win a Slam.  Because in the ranking you can be No. 3 without winning a Slam. But now it's both happening, so it's a big surprise. It's amazing feeling. I saw Roger [Federer] winning so many Grand Slams in the past, so now it's my turn to win one.  If you look the 10 past years, except [Juan Martin] Del Potro, it's only the top four guys who was winning all the Grand Slams. So, I will need time to realize what I did in these two weeks.  Because at the end, even if Rafa was injury, I think I deserve that Grand Slam because I won against Djokovic, No. 2; I won against Rafa.  I did amazing two weeks, and I was playing my best tennis ever.?
 
Kubot, Lindstedt win Aussie Open doubles title
MELBOURNE, Australia (AP)?Lukasz Kubot and Robert Lindstedt won the Australian Open men's double title in their first Grand Slam as a team with a 6-3, 6-3 win Saturday over Eric Butorac and Raven Klaasen.
Kubot and Lindstedt dominated from the start, fending off the only breakpoint they faced and wrapping up the final in just an hour and five minutes.
Butorac and Klaasen ? who had an upset win over top-ranked Bob and Mike Bryan in the third round ? upped their tempo in the second set to stay in touch, but could only watch as their opponents served out the match. In the first round, they beat local favorite Pat Rafter, who came out of retirement at the age of 41 to play doubles with Lleyton Hewitt.
Nestor, Mladenovic win Australian Open mixed doubles
Melbourne, Australia (AP)?Daniel Nestor of Canada and Kristina Mladenovic of France combined to win the Australian Open mixed doubles title with a 6-3, 6-2 win Sunday over sixth-seeded Sania Mirza of India and Horia Tecau of Romania.
Nestor and Mladenovic, who won the Wimbledon mixed doubles title last year, fended off all five break points they faced and broke the Mirza-Tecau combination four times in the 58-minute match.
''Kiki, she's the best mixed doubles player. She really helps me out on court,'' the 41-year-old Nestor said. ''I actually have to cover less of the court, which is perfect for me, because I'm so old. ''
Nestor has won all four majors in men's doubles. This was his second Australian Open mixed doubles title his victory at Melbourne Park in 2007.
 

[CaRP] php_network_getaddresses: getaddrinfo failed: Name or service not known (0)

[CaRP] XML error: Undeclared entity warning at line 27 - This appears to be an HTML webpage, not a feed.


[CaRP] php_network_getaddresses: getaddrinfo failed: Name or service not known (0)

[CaRP] XML error: Space required at line 6 - This appears to be an HTML webpage, not a feed.