MOUNT AIRY MEDICAL SOFTBALL aka PA6 SHOTS


ABC News: Sports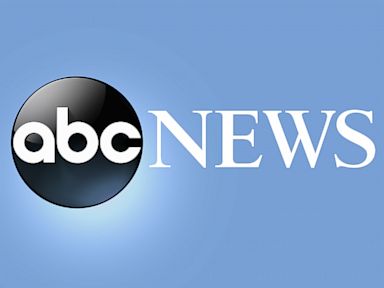 Sources: Giants planning to schedule second interview with Pat Shurmur
The focus of the New York Giants' coaching search has shifted to Minnesota Vikings offensive coordinator Pat Shurmur, who now has the inside track to become the 18th head coach in franchise history.? The Giants are planning to schedule a second interview next week with Shurmur, sources told ESPN's Dan Graziano and Chris Mortensen. They are intent on strictly adhering to NFL rules that prohibit contact with the candidate, negotiation with an agent or any agreement after the initial interview window closed. Teams are permitted to have second interviews with candidates who are coaching teams in the Super Bowl beginning next Monday. The Vikings are playing on the road Sunday against the Philadelphia Eagles in the NFC Championship Game. If Minnesota loses, the Giants can negotiate or sign Shurmur immediately. Vikings coach Mike Zimmer expects to lose Shurmur, sources told Mortensen. Shurmur is also a candidate for the ...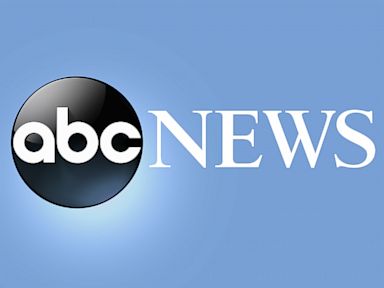 Jim Johannson, general manager of USA Hockey, dies at age 53
Jim Johannson, the general manager of USA Hockey who helped put together an American Olympic team without NHL players, has died at the age of 53. USA Hockey released a statement saying that Johannson died in his sleep early Sunday morning at his home in Colorado Springs, Colorado. "We are beyond shocked and profoundly saddened," USA Hockey executive director Pat Kelleher said in the statement. "As accomplished as Jim was in hockey, he was the absolute best, most humble, kind and caring person you could ever hope to meet. His impact on our sport and more importantly the people and players in our sport have been immeasurable. Our condolences go out to his entire family, but especially to his loving wife Abby and their young daughter Ellie." Johannson played college hockey at Wisconsin (1982-86), helping the Badgers win an NCAA title his freshman year. He played for the United States in the 1988 and 1992 Olympics. Tony Granato, one of Johannson's teammates on the 1988...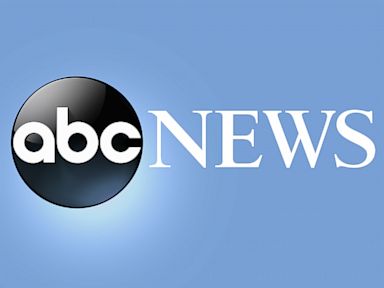 Rashaan Salaam's Heisman sells for record $399,608; money to aid CTE research
Rashaan Salaam sold his Heisman Trophy two years before his death in December 2016, and on Saturday night it fetched $399,608 at auction, a record price for the award.? The online auction, done by?SCP Auctions of California, raised funds for CTE-related medical research in memory of Salaam. The former University of Colorado running back was 42 when he was found dead in a park in Boulder. His death was ruled a suicide. The previous record for a Heisman sold at auction was $395,240 for Bruce P. Smith's 1941 trophy. Other Heisman trophies sold at auction include O.J. Simpson's 1968 award ($255,000 in 1999); Charles White's 1979 award ($184,000 in 2000); and Paul Hornung's 1956 award ($250,000 in 2000). Salaam won his in 1994, months before he was picked in the first round of the NFL draft by the Chicago Bears. SCP Auctions said Salaam sold his 1994 trophy in 2014 to a memorabilia dealer who re-sold it to Denver real estate investor Tyler Tysdal later...


US hockey GM dies unexpectedly at Colorado Springs home
Jim Johannson, the general manager of the U.S. Olympic men's hockey team, dies unexpectedly


Status woe: Cavaliers not planning changes amid slump
No panic, no changes. Cavaliers trying to fight through mid-season doldrums


NBA.com: News
NBA.com delivers the latest news, video, and scores from around the NBA league.

NBA Plays of the Week: Jan. 14-20
Jimmy Butler out for Minnesota Timberwolves vs Toronto Raptors with sore righ...
MINNEAPOLIS (AP) -- Jimmy Butler sat out Minnesota's game Saturday night against Toronto with a sore right knee, leaving the Timberwolves without their leading scorer against one of the Eastern Conference's top teams.
Report: Utah Jazz could be willing to deal Rodney Hood before trade deadline
After falling to the New York Knicks at home on Friday, the Utah Jazz are six games in the loss column out of eighth place in the Western Conference. And with the trade deadline just 19 days away, the Jazz could be one of the more active teams on the market.


[CaRP] This appears to be an HTML webpage, not a feed.

TENNIS.com - Headlines
Headlines from TENNIS.com

Wawrinka: "I deserve that Grand Slam"

Stanislas Wawrinka, who won his first Grand Slam title at the Australian Open, says he deserved the crown after his final-round win over Rafael Nadal, who was contending with a back injury. The Swiss will move up to a career-high No. 3 ranking when they are released on Monday.
?To win a Slam, to be No. 3, both for me is a big surprise,? he said. ?But I think more to win a Slam.  Because in the ranking you can be No. 3 without winning a Slam. But now it's both happening, so it's a big surprise. It's amazing feeling. I saw Roger [Federer] winning so many Grand Slams in the past, so now it's my turn to win one.  If you look the 10 past years, except [Juan Martin] Del Potro, it's only the top four guys who was winning all the Grand Slams. So, I will need time to realize what I did in these two weeks.  Because at the end, even if Rafa was injury, I think I deserve that Grand Slam because I won against Djokovic, No. 2; I won against Rafa.  I did amazing two weeks, and I was playing my best tennis ever.?
 
Kubot, Lindstedt win Aussie Open doubles title
MELBOURNE, Australia (AP)?Lukasz Kubot and Robert Lindstedt won the Australian Open men's double title in their first Grand Slam as a team with a 6-3, 6-3 win Saturday over Eric Butorac and Raven Klaasen.
Kubot and Lindstedt dominated from the start, fending off the only breakpoint they faced and wrapping up the final in just an hour and five minutes.
Butorac and Klaasen ? who had an upset win over top-ranked Bob and Mike Bryan in the third round ? upped their tempo in the second set to stay in touch, but could only watch as their opponents served out the match. In the first round, they beat local favorite Pat Rafter, who came out of retirement at the age of 41 to play doubles with Lleyton Hewitt.
Nestor, Mladenovic win Australian Open mixed doubles
Melbourne, Australia (AP)?Daniel Nestor of Canada and Kristina Mladenovic of France combined to win the Australian Open mixed doubles title with a 6-3, 6-2 win Sunday over sixth-seeded Sania Mirza of India and Horia Tecau of Romania.
Nestor and Mladenovic, who won the Wimbledon mixed doubles title last year, fended off all five break points they faced and broke the Mirza-Tecau combination four times in the 58-minute match.
''Kiki, she's the best mixed doubles player. She really helps me out on court,'' the 41-year-old Nestor said. ''I actually have to cover less of the court, which is perfect for me, because I'm so old. ''
Nestor has won all four majors in men's doubles. This was his second Australian Open mixed doubles title his victory at Melbourne Park in 2007.
 

fightnews.com
Boxing News, Results, Rankings, Schedule

Ex-OPBF 154lb champ Bellamy returns, stops Chairak

By Joe Koizumi Photos: Naoki Fukuda Veteran 36-year-old American residing in Japan, former OPBF 154-pound champ Charles Bellamy (27-3-2, 18 KOs), 146.5, returned to ring warfare after a one-year hiatus,?
Read More »
The post Ex-OPBF 154lb champ Bellamy returns, stops Chairak appeared first on fightnews.com.
Yamanaka to defend WBO 105lb belt against Calleros
By Joe Koizumi Newly crowned WBO minimumweight champ Ryuya Yamanaka (15-2, 4 KOs; not former WBC bantam ruler Shinsuke Yamanaka), Japan, will defend his belt against #4 Moises Calleros (28-7-1,?
Read More »
The post Yamanaka to defend WBO 105lb belt against Calleros appeared first on fightnews.com.

[CaRP] XML error: Space required at line 6 - This appears to be an HTML webpage, not a feed.